Wedding Cars – Wedding Car Hire in Bexleyheath
If you are looking to hire wedding cars in the town of Bexleyheath or the surrounding area, you've come to the right place.
We have a luxurious collection of vintage and classic wedding cars, including the very popular:
1962 vintage-style Rolls Royce Silver Cloud
1930s Rolls Royce Limousine
1930s Style Beauford Convertible
Mercedes S Class
The luxury vehicles we have will guarantee your big day feels extra special.  Click here to see the complete selection of luxury cars that we have on offer.
Why you should choose AA Executive Cars for vintage wedding car hire in Bexleyheath
AA Executive Cars is a family run business with over 40 years' experience providing traditional vintage wedding cars and classic cars for brides and grooms. As a professional service, it is our duty to provide excellent, chauffeur driven wedding vehicles to our wedding party customers.
Our wedding cars for hire will be a natural draw to the eye — and not just to your wedding photographer. Make your entrance in comfort and style on your wedding day, with the perfect wedding car that also suits your tastes and budget.
We are determined to offer competitive wedding car hire prices for Bexleyheath. Click here to check out our wedding car hire Bexleyheath prices.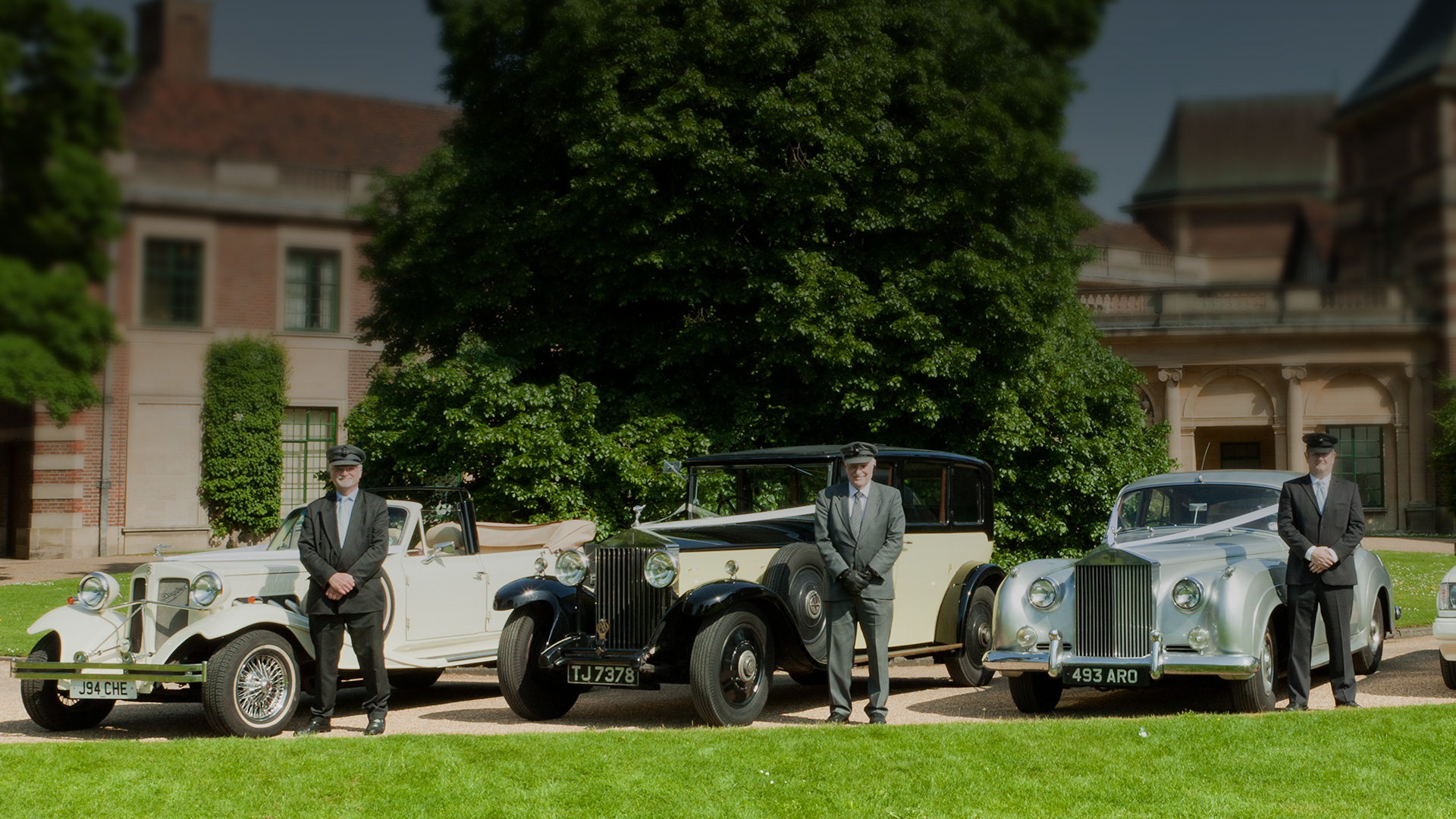 Our chauffeur driven vintage cars will make your wedding in Bexleyheath extra special
Why Bexleyheath is so popular for wedding transport and wedding car hire services
Wedding car hire in Bexleyheath is popular because the town is home to a number of beautiful churches and stunning reception venues. It is also close to Central London itself. There is also a picturesque register office. Visit Bexleyheath, and you'll soon see why it is so popular among couples wanting to get married.
A little bit about Bexleyheath
Bexleyheath is a historical town in the London Borough of Bexley. As little as 200 years ago, Bexleyheath was just a rough area of land used as a haunt for Highwaymen. The Highwaymen used to prey on victims passing through Dover Road. Dover Road runs through Bexleyheath, and a long time ago it was the main route from London to Canterbury and the channel ports.
In the 18th century a lot of people began to settle in Bexleyheath, and it developed into the characteristic town that we know and love today. It is home to several stately homes and holds that idyllic, English countryside charm.
Bexleyheath's historical charm may be why so many people are interested in vintage car hire and wedding cars in general. It is also close to the City of London.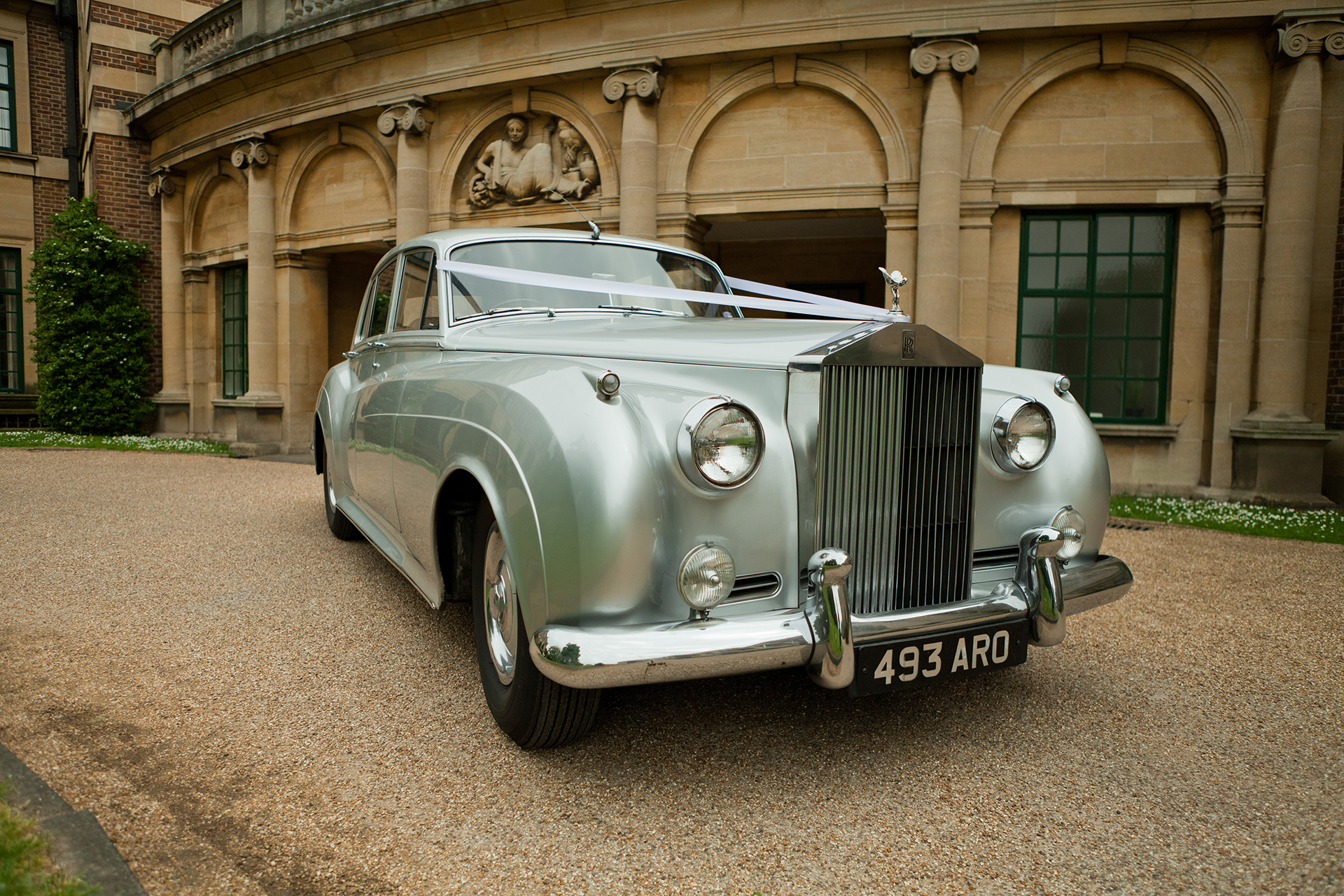 Vintage car hire in Bexleyheath — for anyone's special day
Our selection of cars is available for other special occasions. If you would like to know more, get in touch by contacting us today.
This service page is for vintage wedding car hire services in Bexleyheath. But our wedding cars are available for hire in other areas: including West London, Central London (areas like Dagenham), and much of the South-east of England such as Kent.
Book Now
18th December 2021 10th July 2021 9th June 2021 26th September 2021 15th February 2020 25th August 2019 Denise – 10th August Georgina & Silas – Saturday 2nd February 2019 Erik Lisa & Luna Lloyd – 8th September Daniel Hyslop – 13th October 2018 Debbie and Brian Mahoney – 18th August 2018 Emma & George Burke Kate Curling Sue Smisson Charmaine Armstrong Marcus & Isla Paul and Sarah Pam and Alan Russell Charlotte & Mark Colin Browning Marian Nicolson Martin & Libby Lucy & Craig Chambers Kate Caroline and David Sarah Stav and Elena Lucy and Jon Bowman Guy & Sarah Head Tracey and Devan Gray Janine Niaz Hussain Diane Chris Liam & Philip Alexandra and Peter Symonds Donna Wickham Jenny Goodman Mr and Mrs Mclaughlan Yien & Kwok Wai Wong Mr N & Mrs V M McCreath Helen Ward Lin Foster Lucy and James Sanchez Lynda Paula Knight Annabel